THREE STEPS TO YOUR LOYALTY CLUB
Fill in your details – Business Name, Address and Email
Choose the loyalty program for your customers
Rake in the profits!
We supply the Back Office, so that you can deploy your program quickly and pain free!
IMPLEMENT YOUR OWN PERSONALIZED LOYALTY CLUB NOW!
Customer retention and increased revenues
Increase the amount of times your customers visit your business
Grow your revenue by giving the right incentives to increase spending
Benefit from the most powerful form of advertising – word or mouth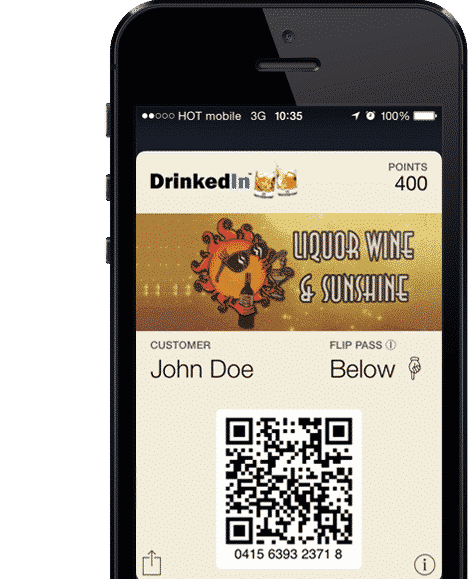 INCREASE FOOT TRAFFIC
You have heard of Paetro right? 80% of you profits come from 20% of your customers! With the right loyalty program tailored to your business you can increase the revenue from the less active 80% of your customers.
BROADCAST SPECIALS
You will be able to send customized messages to individual customers or groups of customers and inform them in real time of incentives that are waiting for them to be claimed – direct to the palm of their hand!
REWARD LOYAL CUSTOMERS
Make special offers available to the members of the loyalty club so that they purchase items that you want to sell. You choose to reward behavior that suits your businesses goals. You control the timing the frequency and the message.
BOOST YOUR BUSINESS
The best customers are satisfied customers. Your incentivized customers are the best advertisement for your business and you can add further incentives to your loyal customers with rewards for introducing new customers to your business.
BASE PACKAGE
1 to 5 units

Loyalty Club Created for You

Full Managed Service

Digital Loyalty Card Designed for You

Featured Page on DrinkedIn
MEDIUM CHAIN
6 to 15 Units

All Base Package Services

Weekly Broadcasts To Members

Digital Copywriting for DrinkedIn Page

Connection to Social Median
LARGE CHAIN
15+ Units

All Medium Chain Services

Integration with POS System

Social Media Marketing

Smart Tablets for Use at POS